Regional Centre
National Afforestation &
Eco-Development Board
Ministry of Environment and Forests, Government of India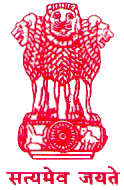 Jadavpur University Kolkata

Focus Area
RC NAEB is a ogranisation of Ministry of Environment and Forest , established to facilitate the State Forest Departments in promoting afforestation, tree planting, ecological restoration and eco-development activities in the country with special attention to the degraded lands adjoining the forest areas and ecologically fragile ecosystems.
RC NAEB majorly conducts the following programmes
Capacity building of forest officials/field functionaries, Joint Forest Management Committee (JFMC)/Eco-Development Committee (EDC) members and others through organizing training, workshops and awareness programmes on emerging concept/technologies and participatory management practices for Sustainable Forest Management (SFM).
Conduct research Studies on Natural Resources Management (NRM) issues and extension of improved technologies for conservation, regeneration and enhancement of degraded forests.
Creation of general awareness and help people's movement for promoting afforestation and eco-development.
Organizing activities for livelihood income generation amongst forest fringe dwellers and JFMC members by forming Small and Micro Forest Enterprises .
At present, the Regional Centre has been working on various programmes on J.F.M. and Natural Resources Management as a support activity for the State Forest Departments. The thrust area of the ongoing programmes are basically on Workshop, Training, Studies and documentation of Success Stories on broad issues on Afforestation and Eco-development.  In near future we would like to focus on developing self sustaining Small and Medium Forest Enterprises so as to reduce dependencies on forest and simultaneously increase in GDP contribution from forest/ NRM sector. Further expansion of the centre for becoming a centre of excellence in allied forestry activities and Natural resource management is envisaged .
Links
Training
Workshop
Research Studies
Documentation of Success Stories
Celebrations
Other activities