Regional Centre
National Afforestation &
Eco-Development Board
Ministry of Environment and Forests, Government of India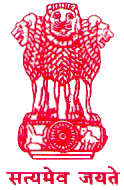 Jadavpur University Kolkata

Achievement
The Regional Centre over the years has played significant role in Human Resources Development Activities on Natural Resources Management (NRM) by organizing over
180 Workshops,
225 Training Programmes,
22 Field Demonstration Projects
The Centre has in the credit of about 132 important field Studies and dozens of Success Stories/Case Studies covering a wide spectrum of pertinent issues & events on Natural Resources Management in Eastern Region
Conducted more than 127 important Research Studies and dozens of Success Stories/Case Studies covering a wide spectrum of pertinent issues on Natural Resources Management in Eastern Region.
Carried out the field monitoring and evaluation work for over 365 Centrally Sponsored Projects (AOFFP, IAEDP, NTFP, IPVM, Sample Check etc.) throughout the Country.
Prepared 4 Status Reports on Natural resources of three different states and also several Wasteland Maps.
Developed cost-effective Agro-forestry model for Red Lateritic Wastelands and Biological Reclamation for abandoned Collieries model.
Formulation of Joint Forest Management Strategies and Norms for the Union Territory of Andaman & Nicobar Islands under the sponsorship of Andaman & Nicobar Administration.
The Centre has evaluated 36 projects of National Afforestation Programme (NAP) implemented through Forest Development Agencies (FDAs) in Arunachal Pradesh, Assam, Bihar, Orissa, Mizoram, Manipur, Sikkim, Uttar Pradesh and West Bengal.
Organized five "Refresher Course for Indian Forest Service (IFS) Officers" in association with the School of Water Resources Engineering, Jadavpur University, which is unique among the Regional Centres of NAEB.
Developed the "Strategic Plan and Financial Framework for Large-Scale Development Programme of Sundarban Biosphere Reserve" funded by Sundarban Biosphere Reserve (under UNDP project).
Established the first Small and Micro Forest Enterprise (SMFE) in India under Dhalbhum FDA, East Singhbhum, Jharkhand and replicated the same in Seraikela Forest Division in Jharkhand and Purulia Forest Division in West Bengal.
Registered as one of the 25 Business Incubators by Ministry of Small and Micro Enterprises (MSME) to promote innovative ideas and young entrepreneurs and currently 4 such ideas are being implemented.
Prepared the "State Report on National Programme on Promoting Medicinal Plants Conservation and Traditional Knowledge for Enhancing Health and Livelihood Security for West Bengal (UNDP-CCF-II Project No. 13047)" funded by Research Circle, Directorate of Forests, Govt. of West Bengal.
Implemented project on "Strategic Knowledge Management, Advisory Support and Capacity Building for Wood Based SMEs to Enhance Market Potential through Sustainable Business Practices" funded by WWF-India, New Delhi as part of EUROPEAN Commission – SWITCH ASIA project on Sustainable and Responsible Trade Promoted to Wood Processing SMEs through Forest and Trade Networks in China, India and Vietnam.