Regional Centre
National Afforestation &
Eco-Development Board
Ministry of Environment and Forests, Government of India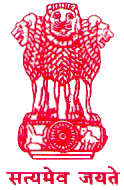 Jadavpur University Kolkata

About Us
Regional Centre (RC), National Afforestation & Eco-Development Board (NAEB) at Jadavpur University (JU), Kolkata is the eastern region nodal centre of NAEB, Ministry of Environment and Forest, Government of India. NAEB was set up in August 1992 for promoting afforestation, tree planting, ecological restoration and eco-development activities in the country, with special attention to the degraded forest areas, lands adjoining the Forest Areas, National Parks, Sanctuaries , other Protected Areas and as well as the Ecologically Fragile Areas.
RC NAEB is housed in Jadavpur University is one the first five universities in the country credited with 'Potential for Excellence' as identified by the University Grants Commission (UGC). The National Assessment and Accreditation Council (NAAC) has accredited the university with 'Five-Star' status for the next five years. It is the first Indian University to earn SYLFF status from Nippon Foundation. The University has 36 departments grouped under three Faculties – Engineering & Technology, Science and Arts. In addition, there are 21 interdisciplinary schools and 38 Centers of Research. The Regional centre, being located within the university could explore the knowledge base of the relevant Departments/ Schools/Centers to extend the outreach activity of the university in the Natural Resources Management sector.
History
The Regional Centre was initially established as the Eastern Regional Centre (ERC) of the National Wasteland Development Board (NWDB) in 1989 under the Technology Mission of Government of India for Sustainable Wasteland Development.
During the financial year 1992-93, due to certain policy changes at the national level, the ERCWDP was renamed as the NAEB perhaps to lay more emphasis on the objectives of the National Forest Policy, 1988.
Since then the Regional Centre of NAEB, at Jadavpur University, Kolkata has been working on various programmes under the guidelines of the NAEB within its territorial jurisdiction of Bihar, Jharkhand and Sikkim apart from West Bengal, with the broader objectives to facilitate the respective State Forest Departments in planning, execution and monitoring of their different Afforestation and Eco-development activities through its Plan Programmes. Later on in 1996 the Union Territory of Andaman & Nicobar Group of Islands has been included under the jurisdiction of this Regional Centre. Further in these due course of work the centre in association with School of Water resource Engineering is equipped with A Remote Sensing and GIS cell , Soil  and water testing Laboratory.
NAEB's  Vision Statement
We aim to facilitate State Forest Departments to assess ecosystem services (carbon sequestration, hydrological services, NTFP) to restore vulnerable ecosystems, enhance livelihood opportunities of forest fringe dwellers and suggest adaptation strategies to combat climate change.